Put a stop to slipping glasses and look super chill doing it
Nerdwax is a beeswax based blend of All Natural and Certified Organic Ingredients specially formulated to keep your glasses in place while you live your life.

We carry Miraflex eyeglass frames, specially designed for children...flexible & safe eyewear is crafted from a special plastic material with no metal parts and hinge-free temples.
We now carry the exciting and trendy L.A.M.B. collection by Gwen Stefani. At the heart of L.A.M.B. — an acronym for Love Angel Music Baby — is singer, songwriter, and style icon Gwen, whose unique, trendsetting personal style serves as the inspiration for the brand's rocker-chic aesthetic. The luxurious collection of apparel, handbags, and shoes represents all the things California girl Gwen loves: "L.A.M.B. is a line that I want to wear every day," says the singer turned-designer.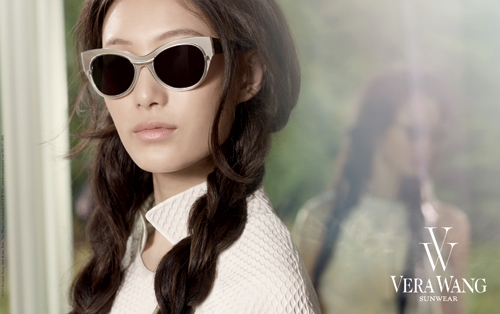 In 2003, the Vera Wang brand, known for its' couture quality, launched Vera Wang Eyewear with Kenmark. The Vera Wang brand reflects a vision of creating accessories that are driven by artistic, modern, luxurious design and style, positioned at the highest end of the luxury market and driven by a high level of customer service. 

OVVO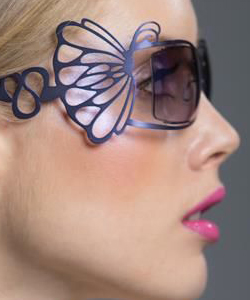 Handmade in Germany and Poland OVVO eyewear embodies exquisite European style and unmatched quality. Crafted with outstanding precision from a hypoallergenic steel titanium blend which was scientifically developed for spacecraft and military use, OVVO frames are exceptionally light, durable and flexible.
OVVO frames are tested and shown to be virtually indestructible with incredible flexibility and unparalleled comfort. In addition to great precision and attention to detail to create flawless quality frames, OVVO takes European style and fashion to a new level. With classic or avant-garde styles in a large variety of colors, shapes and embellishments, each OVVO frame is a sophisticated piece of art.
OVVO is unparalleled in creating glasses with true strength and beauty, ultimate comfort, durability and sophistication. Each pair of OVVO frames is hand-manufactured, hand-polished, painted, decorated and assembled by a crew of 250 dedicated eyewear production experts, inspected at each phase for the highest quality assurance.
Visit the OVVO Optics website.
Ted Baker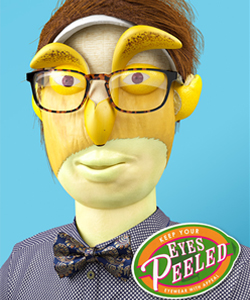 Ted Baker, known as the quintessential British brand, has created a collection of eyewear that is quirky yet commercial with a focus on high quality design detailing. With a light and fun attitude, Ted Baker reflects a unique and hip yet refined style, appealing to the fashion conscious individual with a streak of humor and sarcasm.
With a contemporary take on retro styles, Ted Baker design incorporates clean silhouettes, trendy detailing and a touch of mischief. Trendsetting and statement-making, Ted Baker eyewear is for individuals with a clear sense of who they are and aren't afraid to laugh.
As with Ted Baker fashion, his eyewear has a very clear and unswerving focus on quality, attention to detail and a quirky sense of humor.
Check out the Ted Baker Eyewear Website
Emporio Armani
The Emporio Armani Eyewear Collection, from the Giorgio Armani house of fashion brands provides elegant eyewear for men and women, offering classic beauty and everyday comfort and practicality. Modern and in trend, the frames represent a fun and playful style with a hint of sporty design. The iconic Armani eagle emblem which adorns each pair, is a symbol of luxury, status and distinction.
Modern and refined with a youthful and fresh appeal, Emporio Armani eyewear is built with impeccable design and high quality materials. Eyewear that will leave a lasting impression, the collection provides classic shapes that have evolved with a contemporary twist using modern forms, colors, textures and materials.
The collection boasts unique finishes and careful details, a high-fashion eyepiece with an accessible price tag. The Emporio Armani collection offers you a simple and wearable eyepiece with a hint of classic elegance.
Police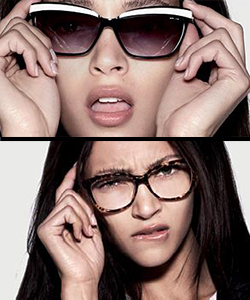 In 1983, Police launched as a brand of fashion sunglasses at a time when sunglasses were transforming from a simple necessity to a fashion accessory. Police has now become a lifestyle brand of accessories and as of 2013 apparel as well. The Italian company's unique style appeals to fashion lovers who are normal people with passions, striking qualities, defined personalities and a life story. Always looking to capture the spirit of the times, Police designers look to create collections that stand out, express freedom and energy and a little bit of rebellion.
Famous for their blue mirror lenses which made a comeback in 2011, you will recognize Police for its' success in securing some of the hottest actors in Hollywood to represent its wares such as Bruce Willis, George Clooney, David Beckham and Antonio Banderas over the years.
If you are looking for eyewear that is unique, sexy, edgy and goes a little bit beyond fashion to express its' own personality, look no further - Police eyewear is the lifestyle choice for you.
Calvin Klein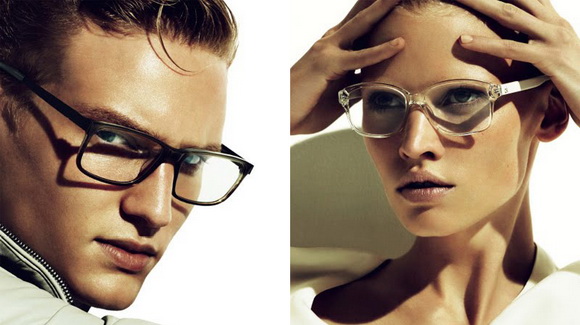 One of the most recognized fashion brands in the world, Calvin Klein, founded in 1968, features modern, timeless apparel and accessories. The Calvin Klein fashion house features three brands, ranging from the highly prestigious and luxurious, Calvin Klein Collection to the more casual and moderately priced ck Calvin Klein and Calvin Klein Jeans.
Eyewear Collections
The Calvin Klein Collection blends minimalism with complexity through the use of architectural detailing, sophisticated colorations and discrete embellishments. The complete Men's Sun Collection features Polarized Lenses which eliminate glare, enhance clarity and provide 100% UV Protection.
Ck Calvin Klein features designs for the modern and sophisticated individual where trademark high-end Calvin Klein concepts are translated into a moderately priced collection. The brand targets a wide range of demographics looking to meet the fashion and economical demands of today's optical market.
The Calvin Klein Jeans collection is known for sexy, urban styles that are natural and unassuming yet pure and edgy.  The designs incorporate a wide array of innovative styling, bold colorations and unique detailing.
Visit the Calvin Klein website.
Modo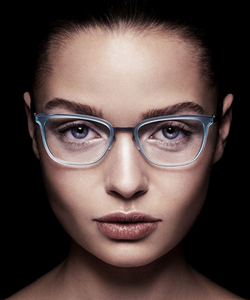 Since 1990, Modo eyewear has been leading the eyewear industry in its efforts toward offering luxury designer eyewear with a mission toward sustainability and social responsibility.  Dedicated to design and innovation at its core, Modo is an industry pioneer in manufacturing stylish and beautiful eyewear with a purpose.
The Modo brands include: Modo, Eco, Derek Lam, Jason Wu and 7 For All Mankind. Each brand has a signature style whether it is the premiere luxury style and sophistication of 7 For All Mankind or the relaxed youthful attitude of the Jason Wu Collection.  The Derek Lam collection is especially notable for women seeking a relaxed, wearable and feminine style with a hint of refined sophistication and sensuality.
The Eco brand is truly unique as it the only eyewear brand made of 95% recycled content and 63% bio-based material.  The Eco "one frame-one tree" program, where a tree is planted for every frame sold, has enabled the planting of 1 million trees in Cameroon. The Modo line also supports social responsibility in it's "buy a frame- give a frame" program in which for every frame purchased, a  frame is donated to someone in need.
Feel good about looking good with Modo, the eyewear brand with a mission of style and luxury design combined with sustainability and social responsibility.
Visit the Modo Website
Original Penguin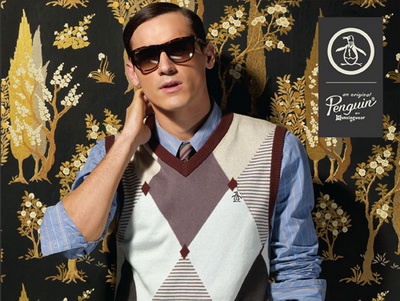 Founded in 1955 by Abbot Pederson, Original Penguin is a full lifestyle brand that includes suits, watches, bags, belts, hats, shoes, and women's and kids' collections.
On a flight home to Minneapolis from Manhattan Pederson brought along a taxidermied penguin he brought in a drunken state and named "Pete" earlier that evening. He ended up putting his tie on the bird prompting a stewardess to joke that such a lucky, dapper bird surely deserved to be immortalized -- maybe even embroidered on a shirt similar to the one Pederson was wearing.
Pederson, a keen golfer, created the Munsingwear golf shirt. From the moment it hit the shelves it was a must-have, popular with suburbanites and sports legends alike.
As a testament to the timeless appeal of the Original Penguin clothing company's classic designs, the shirts catapulted back into fashion starting in 2000, when young trendsetters started scouring yard sales and demanding their favorite vintage stores restock the cult classics. In 2003, this overwhelming new audience led to the rebirth of an Original Penguin by Munsingwear, and an alliance with an international fashion house.
In addition to mens, womens and children's clothing Original Penguin now includes glasses, bags, hats, wallets, shoes, belts, ties and watches.
Visit the Original Penguin website.
Kenneth Cole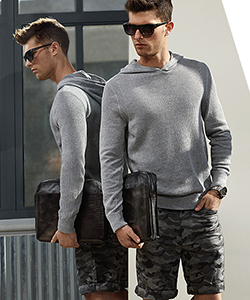 Kenneth Cole, renowned for the Kenneth Cole New York luxury brand and the more hip and affordable Kenneth Cole Reaction brand brings its fashion forward, high quality sophistication to eyewear. The collection combines functionality with modern style, crafting a fine pair of eyeglass frames with strong lines, ergonomic design and a high standard of quality.
The collection offers a variety of styles from subtle to fashion forward of day to night eye fashion for modern men and women.The Kenneth Cole New York brand presents a collection that is confident and smart, clever and witty, cool and sexy, with an edge of New York attitude. Kenneth Cole Reaction eyewear has a more hip, intelligent and individualistic portfolio, creating a piece that intersects form and function with a trendy, personalized touch at a more affordable price.
Kenneth Cole Eyewear is manufactured by Marcolin Eyewear, producer of some of the top fashion eyewear brands worldwide.
Visit the Kenneth Cole New York Eyewear site and the Kenneth Cole Reaction Eyewear site.
John Varvatos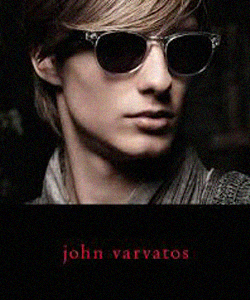 John Varvatos is a brand that occupies a unique place in the landscape of American design. It unites old world craftsmanship and refined tailoring with modern innovations in textiles.
Internationally acclaimed and two time winner of the CFDA Menswear Designer of the Year award, Detroit native John Varvatos has mastered a look that embodies both world-class design value and the American affinity for rock'n'roll.
Launched in 2000 with a collection of tailored clothing and sportswear, the brand now represents an entire lifestyle that includes belts, bags, footwear, eyewear, limited edition watches, luxury skincare and fragrances, as well as the younger, edgier John Varvatos Star USA collection and Converse by John Varvatos.
Renowned for its fastidious attention to detail, fine craftsmanship and killer design, John Varvatos Eyewear is created for the man of style and substance.